Welcome to my page...
This website is for DX and casual contesting enthusiasts. It's not a mega-site but a collection of URLs that I use a lot. Don/AA1V...
Former calls: KN4KVP, K4KVP, W3GGD, W1HCK, FP/AA1V, KP2/AA1V, AA1V/KH6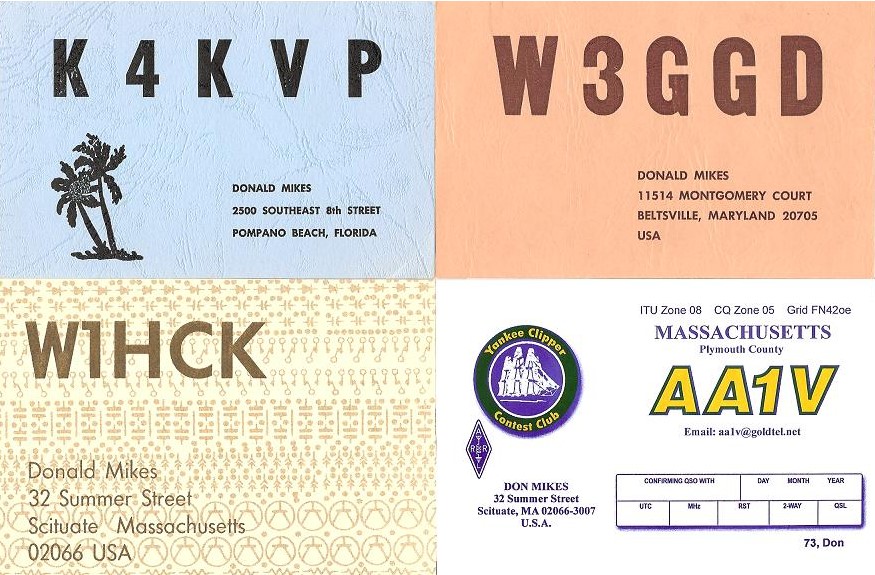 5BWAZ 9BDXCC #1Honor Roll (mixed & phone, need P5 on cw)
&nbsp &nbsp


Yeah, but I got'em!