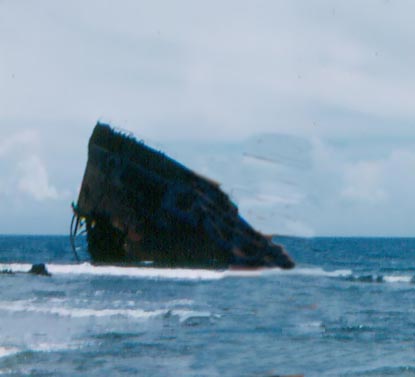 THE WRECK OF THE SUWA MARU AT WAKE ISLAND
Length: 158,8 m
Beam: 19,1 m
GRT: 10,927 t
Built: 1914 Kawasaki Shipbuilding, Nagasaki, Japan
Speed: 15 kn
On March 28, 1943 the Japanese merchant ship, "S/S Suwa Maru", tried to run the American blockade of Wake Island and took two torpedoes from the American Submarine Tunny. The Captain of the Suva Maru grounded the ship on the south shore of Wake Island before it could sink. One week later she was completely destroyed by a torpedo attack from the US submarines Seadragon and Finback.
Here is what she looked like before the War.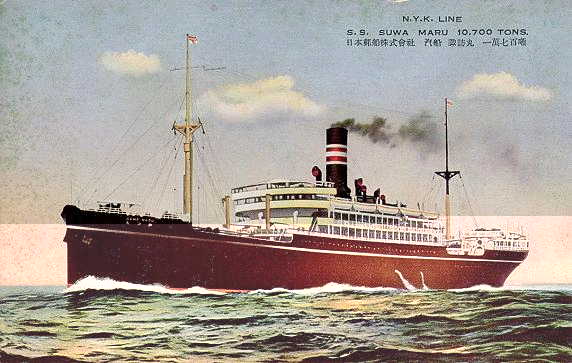 In 1963, a Japanese salvage team came to the island to salvage the Suwa Maru and also collected most of the W.W.II remnants of airplanes, guns, tanks, and landing craft. This "scrap" was shipped to Japan.
This picture of the wreck was taken in the late 50s by Mary Rodenbaugh who was a stewardess on Transocean Airlines in the late 1950's.
Here is Mary standing on one of the highest points on Wake.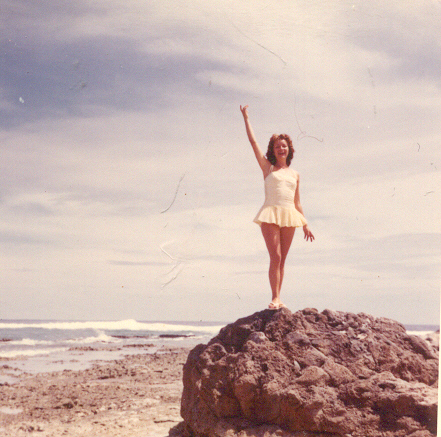 Thank you Mary.
---
This page designed and maintained by N1DG.
Your comments and input are always welcome
Last updated 22 May 2003