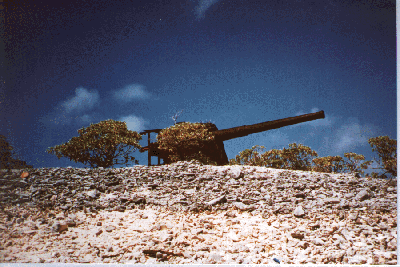 INFORMATION AND HISTORY OF WAKE ISLAND
---
CONTENTS:

Wake as seen on the landing approach.

History of the Island

Wake in World War II

Survivors of Wake from WWII

The Massacre of the last 98 Prisoners

Closeup picture of Prisoner Rock

Names of the 98 Prisoners Massacred on 7 October 1943

Colonel Devereux after the Fall of Wake

Colonel Devereux's page on the Arlington Cemetery Website

Historic plaque commemorating Truman MacArthur Meeting and Link to Truman Library Website.

Picture of the Lagoon

The Suwa Maru

Picture of the Shoreline

Interstate #1 Wake Is.

Picture of Marine Memorial

1958 Aerial Photo QSL of KW6CU showing our operating site

Remaining pill boxes.

The Wake Island Avengers

Japanese aircraft bunkers

Remains of Pan Am Clipper dock.
---
You are visitor #
FastCounter by bCentral